A look back at 2016 travels: January – Sanibel Island, Florida
For those of us who love to travel, looking back at the memories we've made in places outside our home territory is a way to extend the pleasure of the experiences we've had. It also helps to reinvigorate the sense of wanderlust we feel for seeking out new destinations to explore in the year to come. I hope you'll enjoy this retrospective of my travels in the past year.
During 2016, I was able to fit in trips to six destinations:
• Sanibel Island, Florida (January)
• California's Central Coast, including Oxnard, the wine country of Paso Robles, and Morro Bay (April)
• Athens and the Greek Isles on a Windstar Cruise (June)
• The Florida Keys, from Key West to Key Largo (July)
• Indiana Dunes State Park and National Lakeshore (August)
• Petit St. Vincent private island and the Tobago Cays, St. Vincent and the Grenadines (November)
My husband, Stephen, was able to travel with me on four out of the six trips. On the other two, I had the pleasure of meeting up with other travel journalists who have expanded my world and provided support and friendship.
Join me in taking a look back at each of my 2016 trips, starting with the road trip Stephen and I took in January 2016 from our home in Muncie, Indiana, to Sanibel Island, Florida. We spent our first night with family in Atlanta, before driving on to Ft. Myers.
Edison & Ford Winter Estates, Ft. Myers
On our first full day, we enjoyed touring the Edison & Ford Winter Estates, which include the homes, gardens, laboratory and museum. (Tip: Arrive early to beat the crowds and take a guided tour of the grounds.) If you visit the area, don't miss it!
This slideshow requires JavaScript.
After a great lunch at Pincher's, a short walk away on the Marina, and a stop by Manatee Park, we drove across the Sanibel Causeway and settled into our beachfront accommodations at the Sanibel Inn (one of the Inns of Sanibel) in time for a walk on the beach at sunset.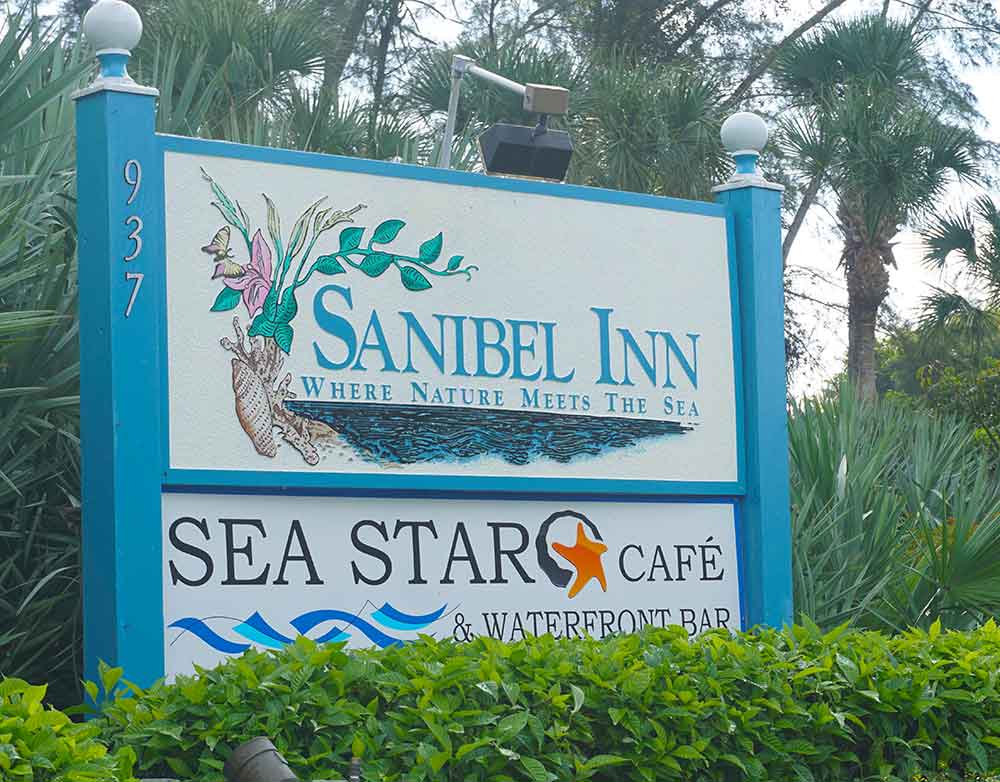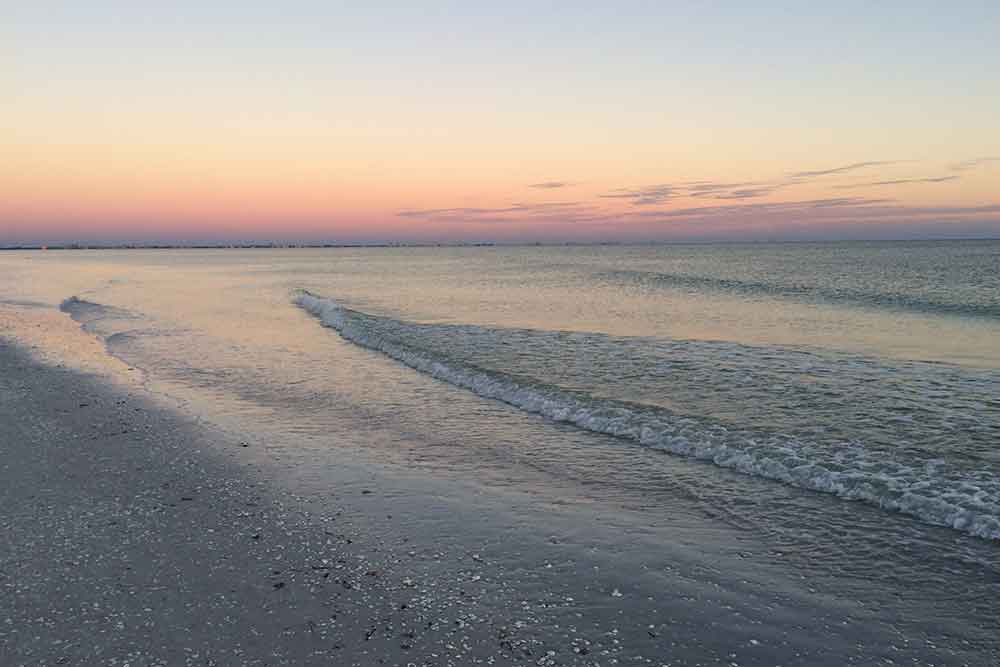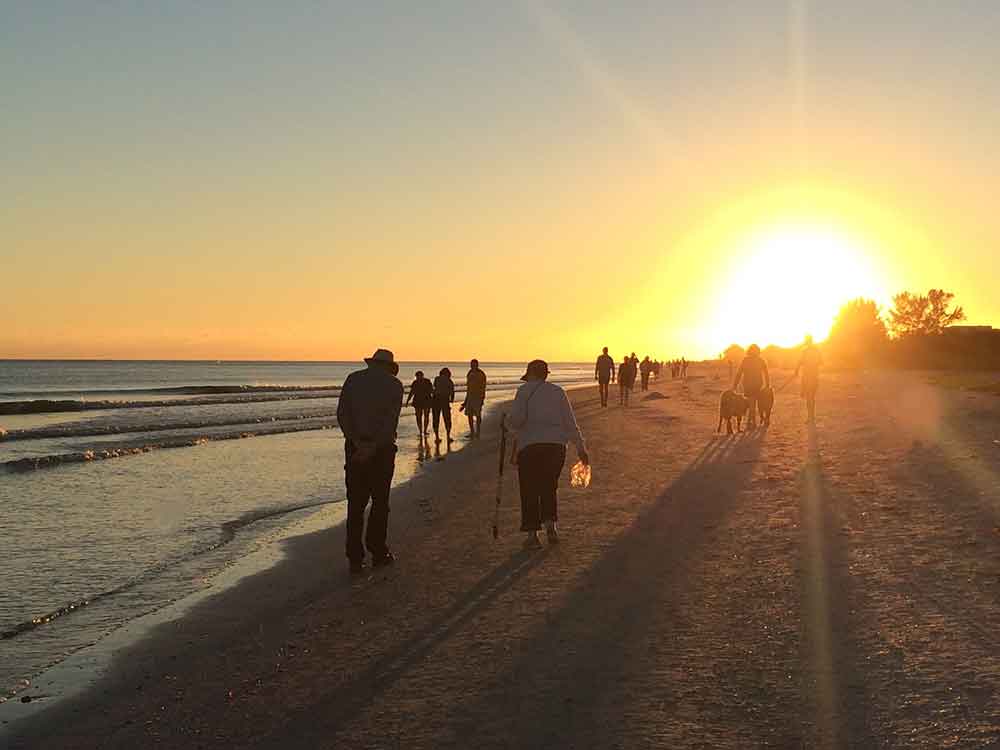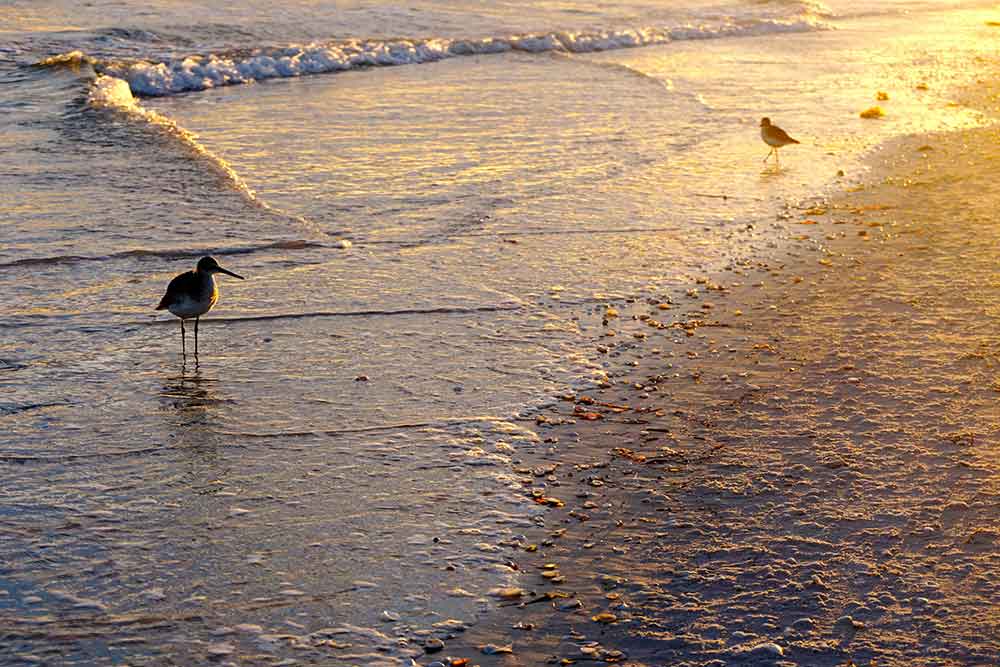 World Class Shelling
Sanibel Island is known for its world class shelling. The island's unique geographical location (it lies east and west, different than most islands which lie north and south) allows the island to catch over 250 different kinds of sea shells that the Gulf of Mexico brings to its shores.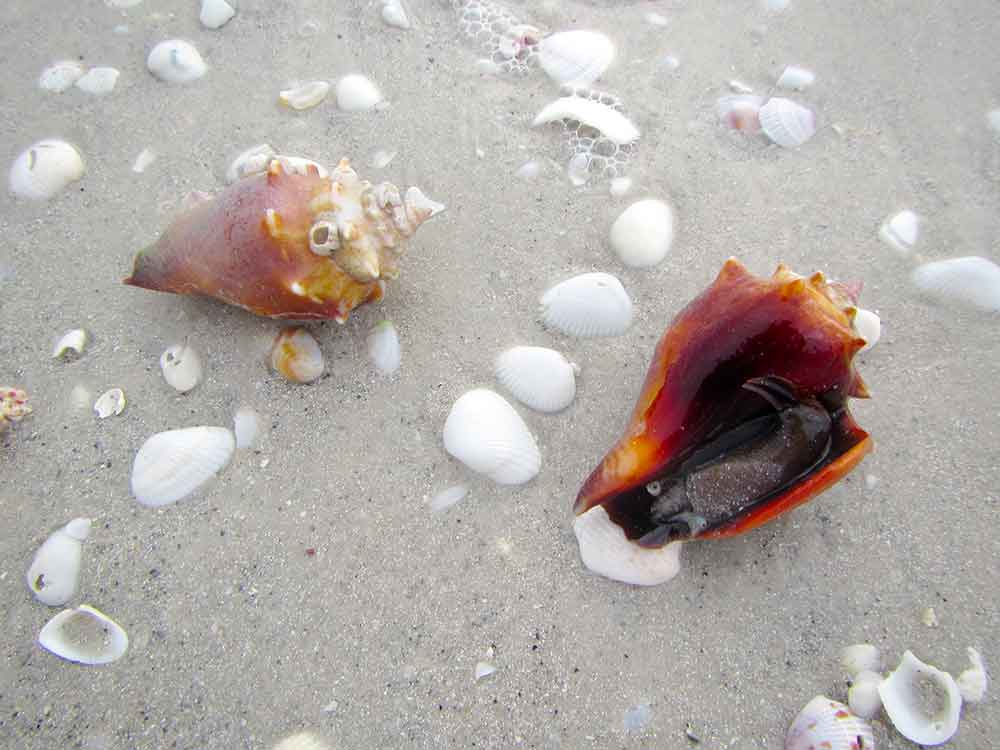 Keeping live shells (with the creatures still inside) is strictly prohibited.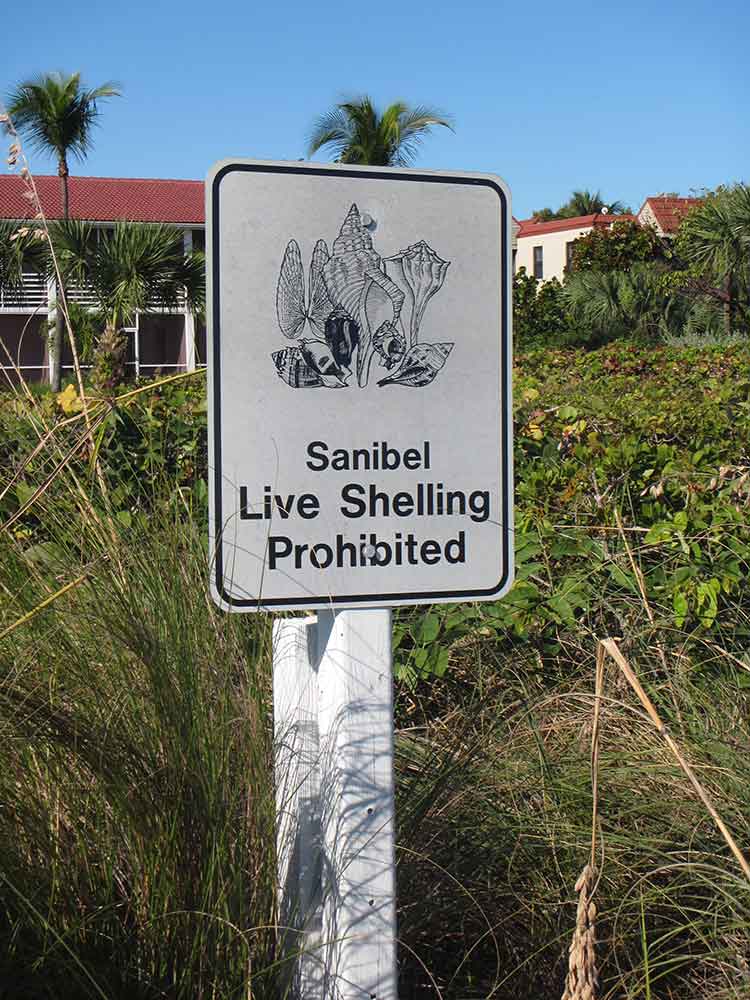 Check out my blog post I posted after the trip: Shelling on Sanibel with 'shellebrity' Pam Rambo of ILoveShelling.com.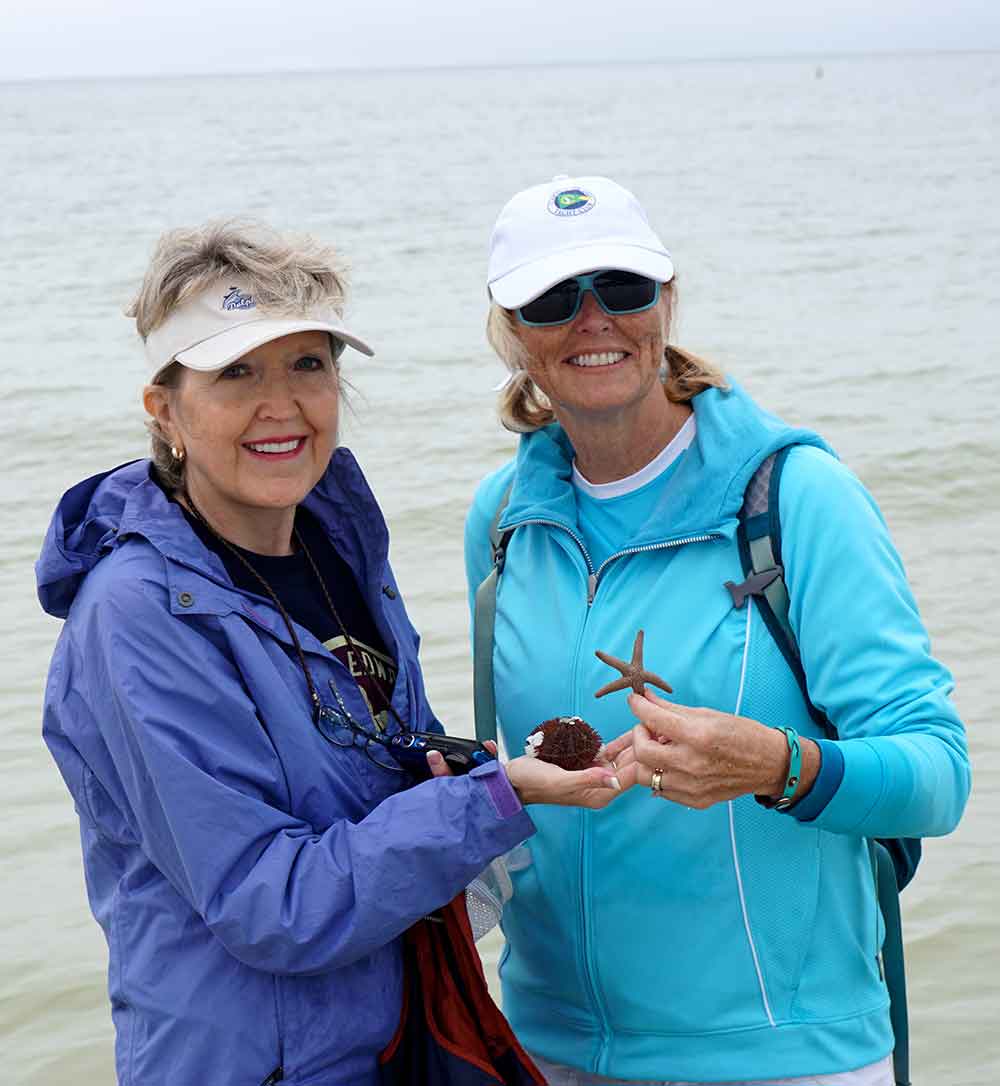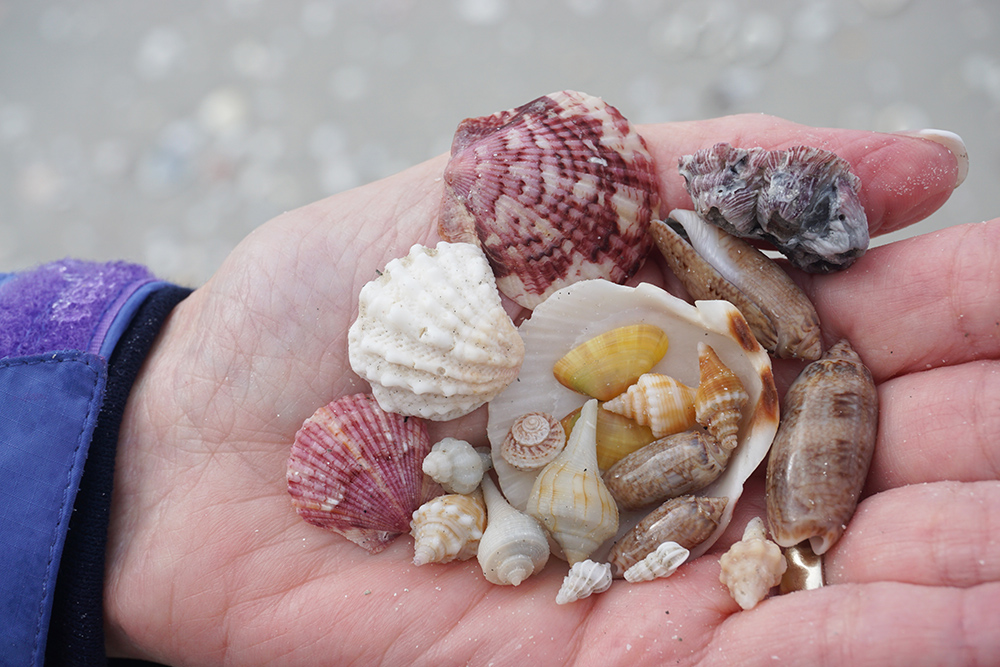 Lighthouse Beach and Bowman's Beach
We later visited two other beaches known for great shelling — Lighthouse Beach and Bowman's Beach. I didn't get my fill of shelling while there, however, so a return visit is high on my list!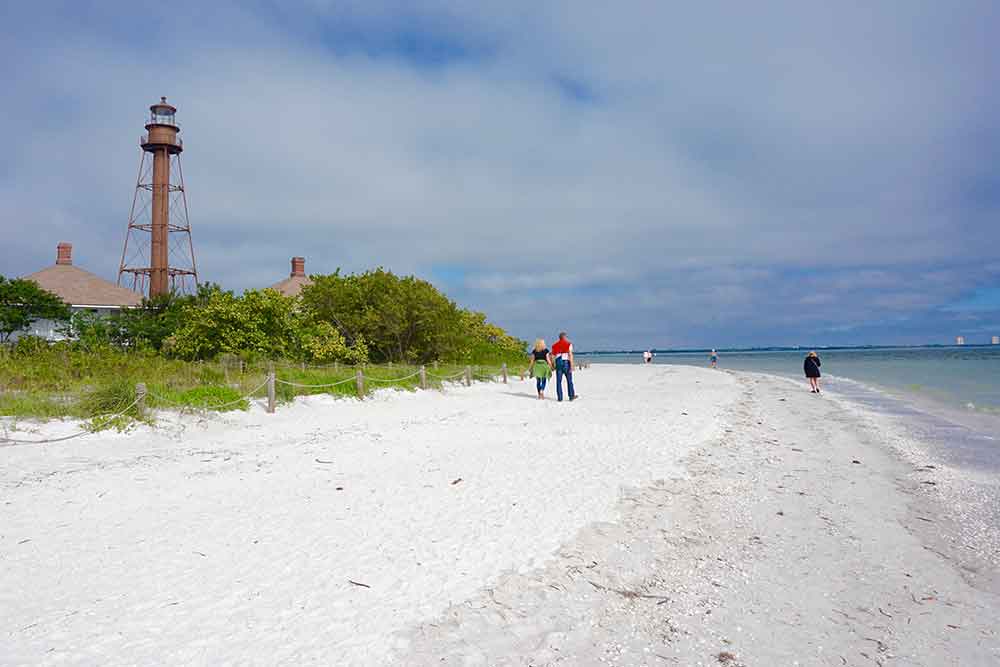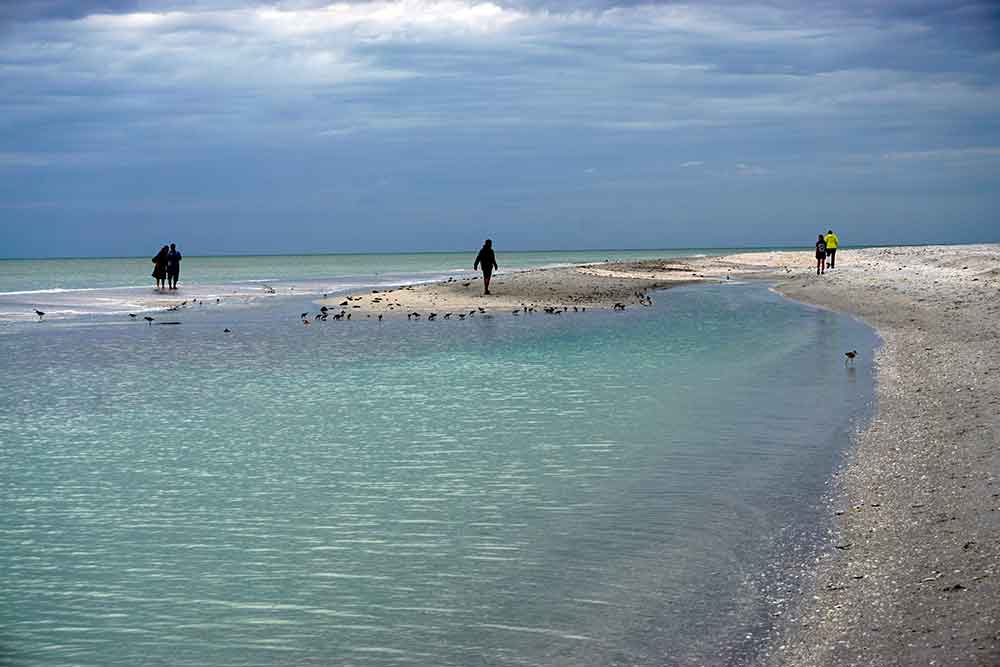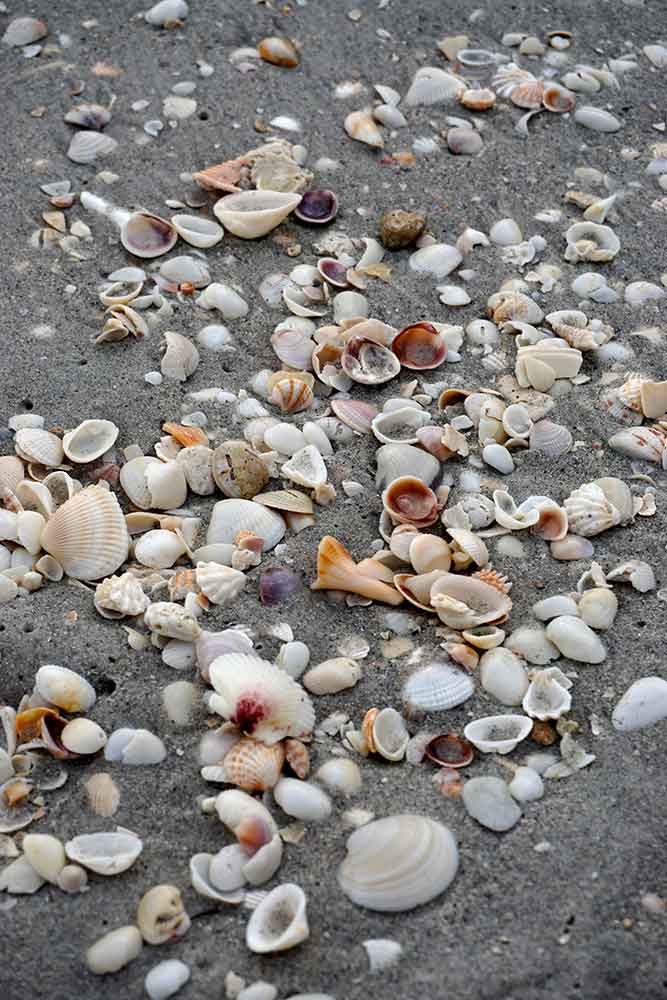 Ding Darling National Wildlife Refuge
Another blog I posted shortly after our trip was on the time we spent at Ding Darling National Wildlife Refuge. Check it out at this link: "Bird lovers flock to Sanibel's J.N. Ding Darling National Wildlife Refuge."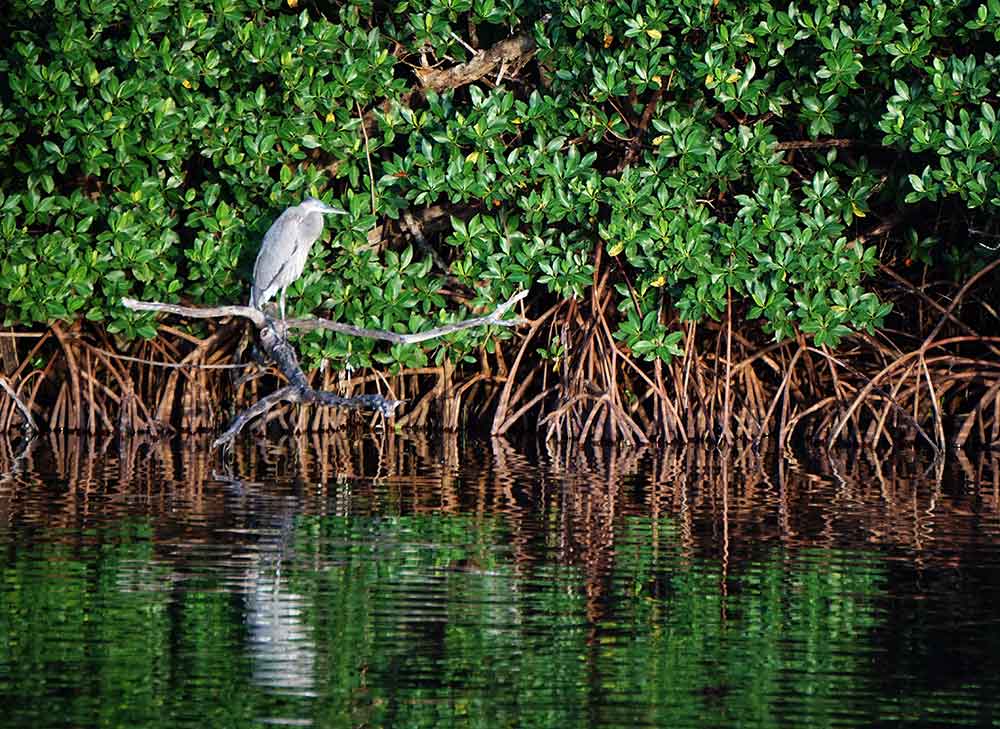 Other not-to-be-missed sites and activities include:
Bailey-Matthews National Shell Museum
The Bailey-Matthews National Shell Museum, billed as the only shell museum in the United States.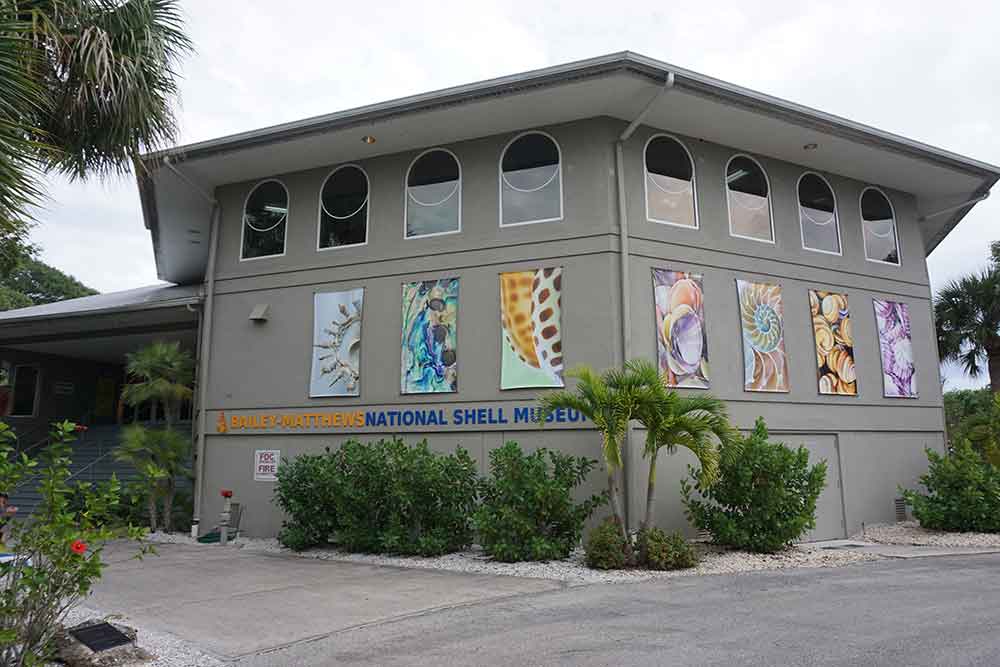 It is well worth a visit, offering more than 30 permanent exhibits, including some of the largest record-holding shells in the world.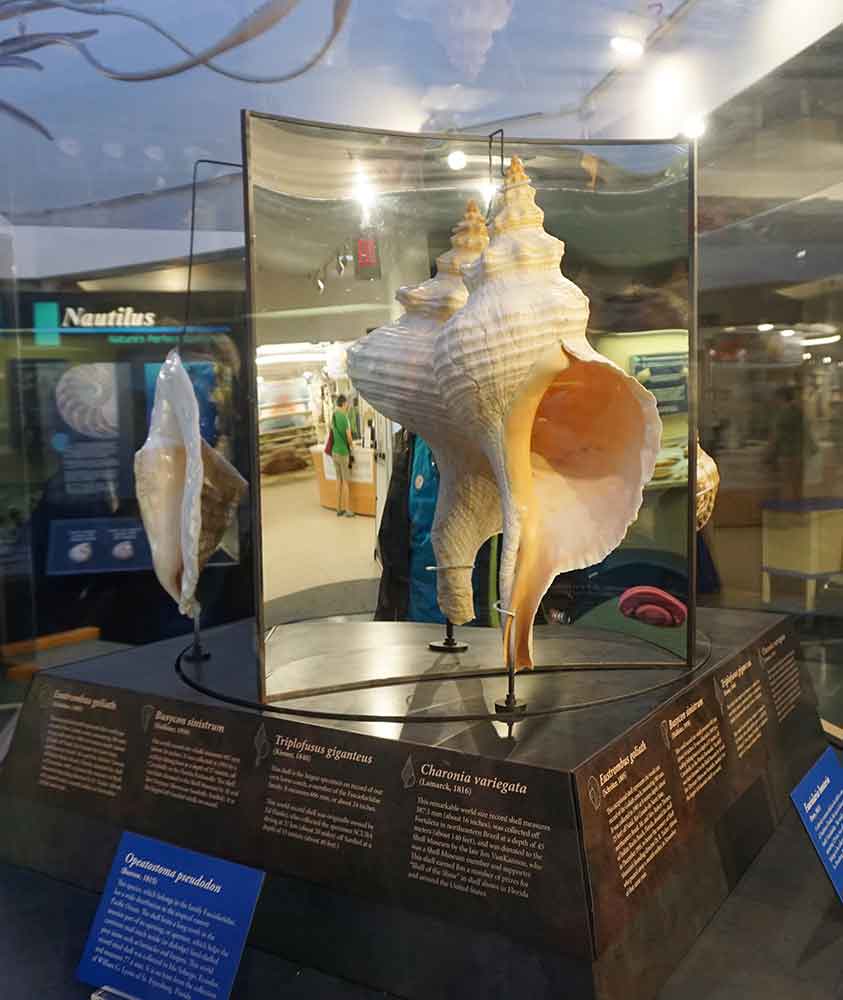 It's also quite educational. Live tank talks are offered daily by a marine biologist and exhibits show how shells have played roles in history, culture, art, design, and medicine.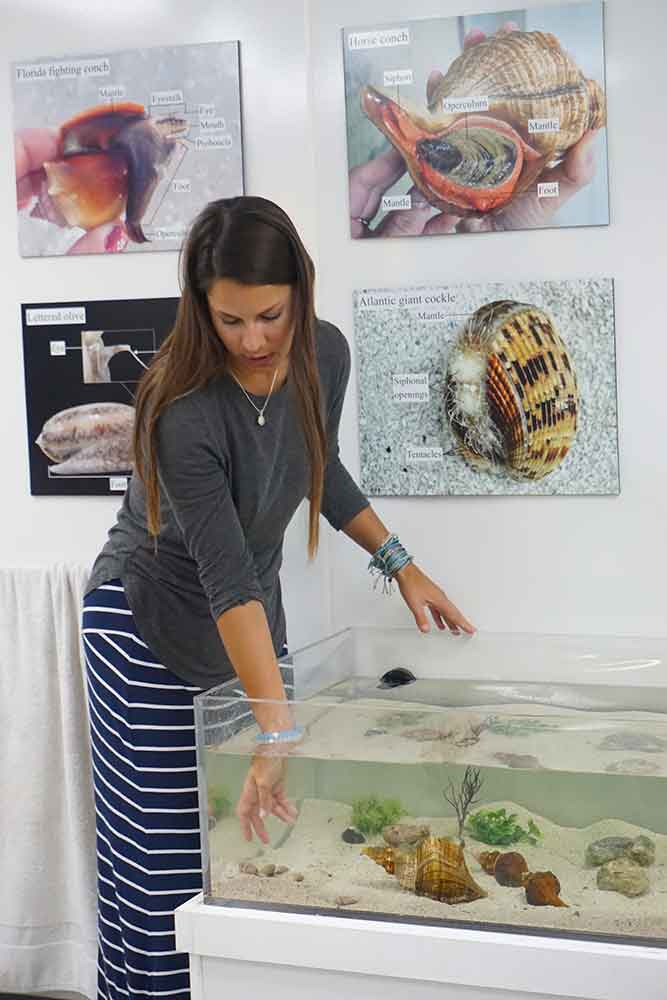 I had never seen Sailor's Valentines, so intricate and beautiful. These works of art are made from shells in octagonal wooden boxes. The originals date from the 1800s, when sailors away on long sea voyages brought them home to their loved ones. Many were made on the island of Barbados, but others in the U.S. took up the craft later using shells gathered by sailors on their journeys.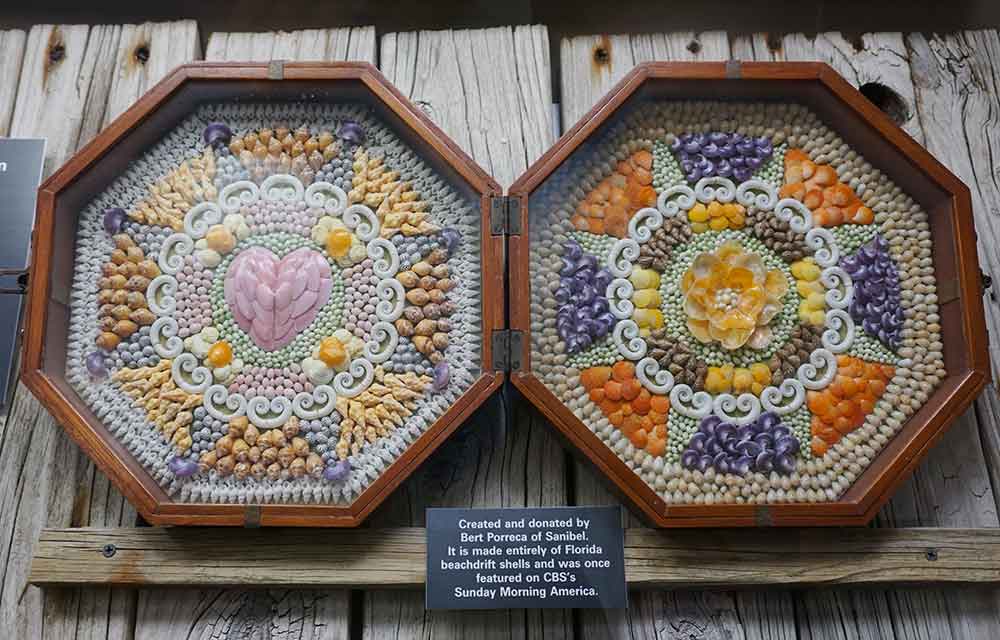 Kits were available in the gift shop to make your own Sailor's Valentine's or buy a custom-made one.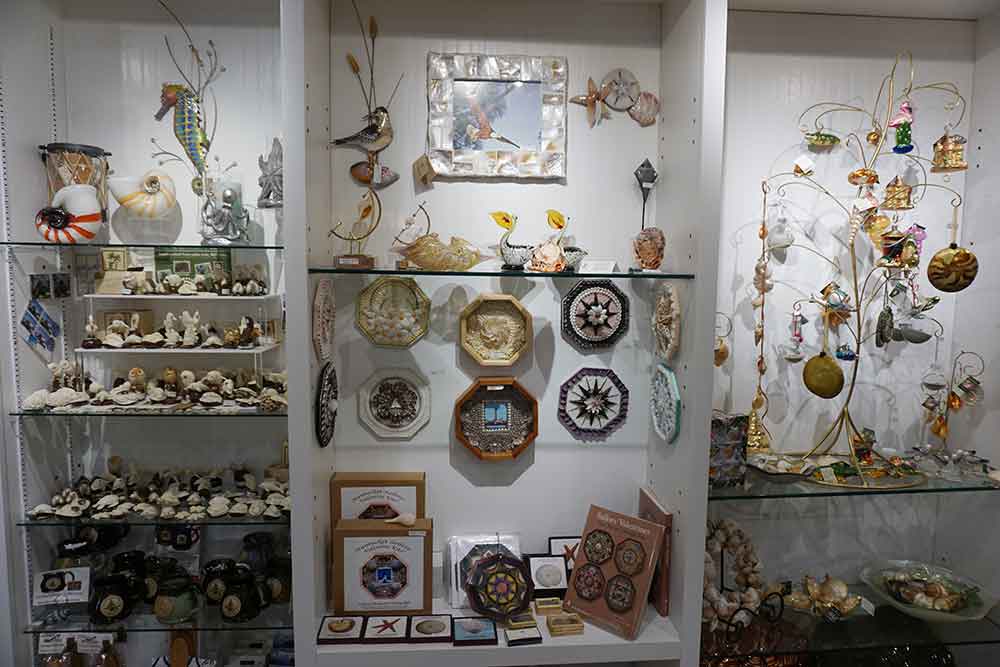 This floral arrangement is made of shells! Amazing!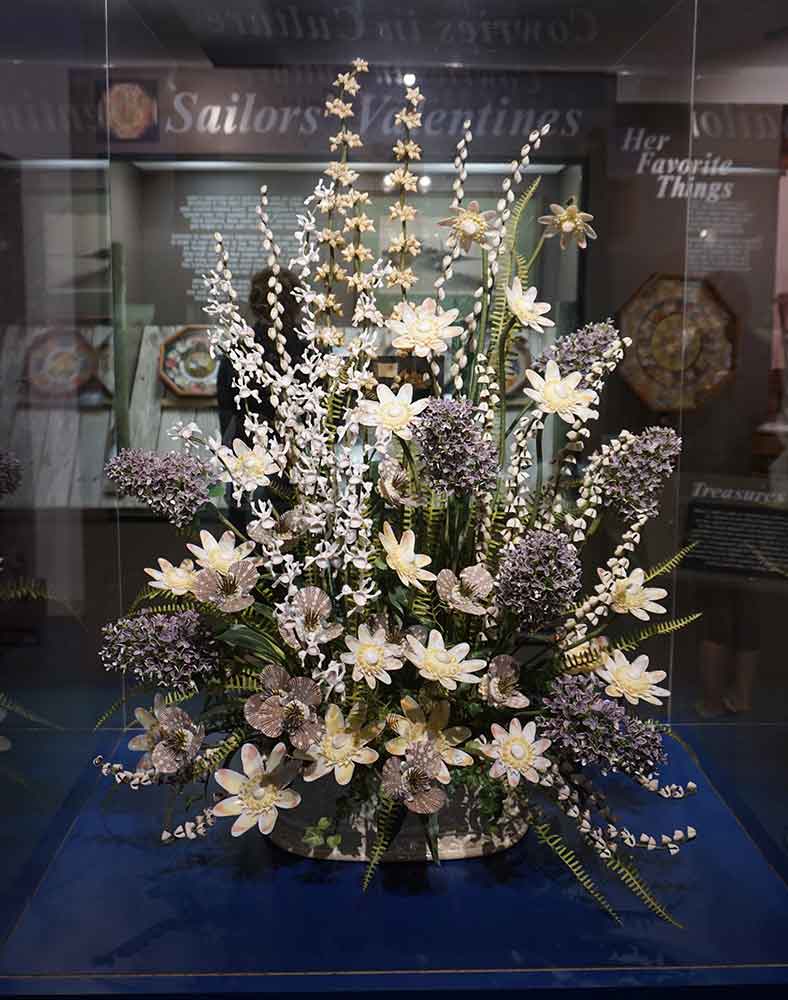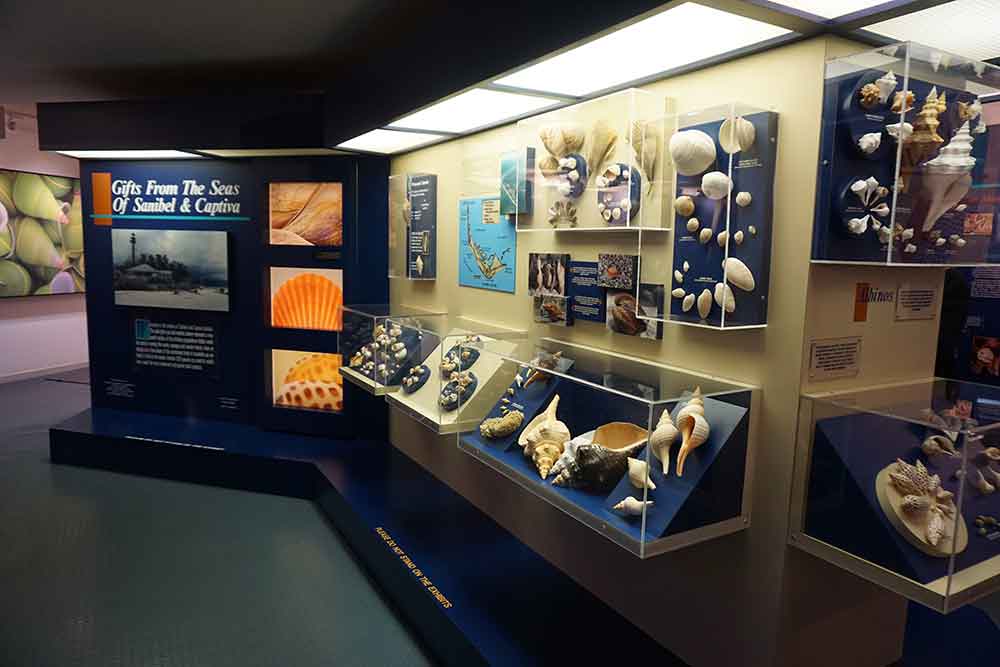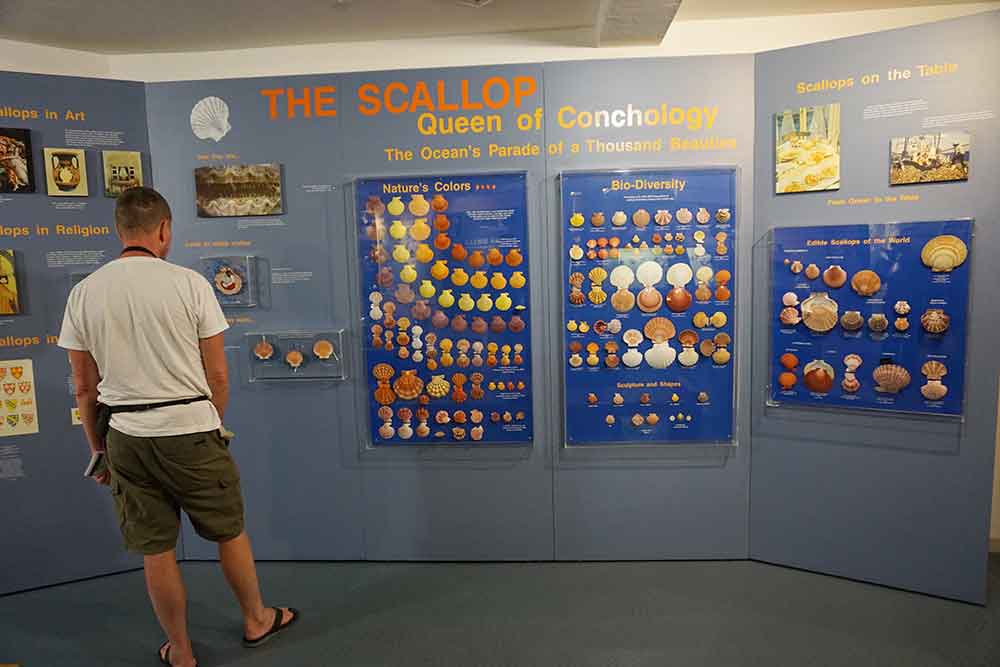 Captiva Cruises
Captiva Cruises offers several out-island half-day excursions to Useppa Island, Boca Grande, and Cayo Costa, as well as to Cabbage Key, which is the one we chose. After an hour-long boat ride during which we were kept entertained by bottlenose dolphins leaping from the water alongside our boat, we arrived to enjoy lunch in the main house, built in 1938 by novelist Mary Roberts Rinehart (I remember reading her mysteries when I was young) and now an inn and restaurant. It is known for having walls and ceiling covered with autographed dollar bills, which I'm told are periodically removed and given to charity (except, of course, some of those autographed by celebrities).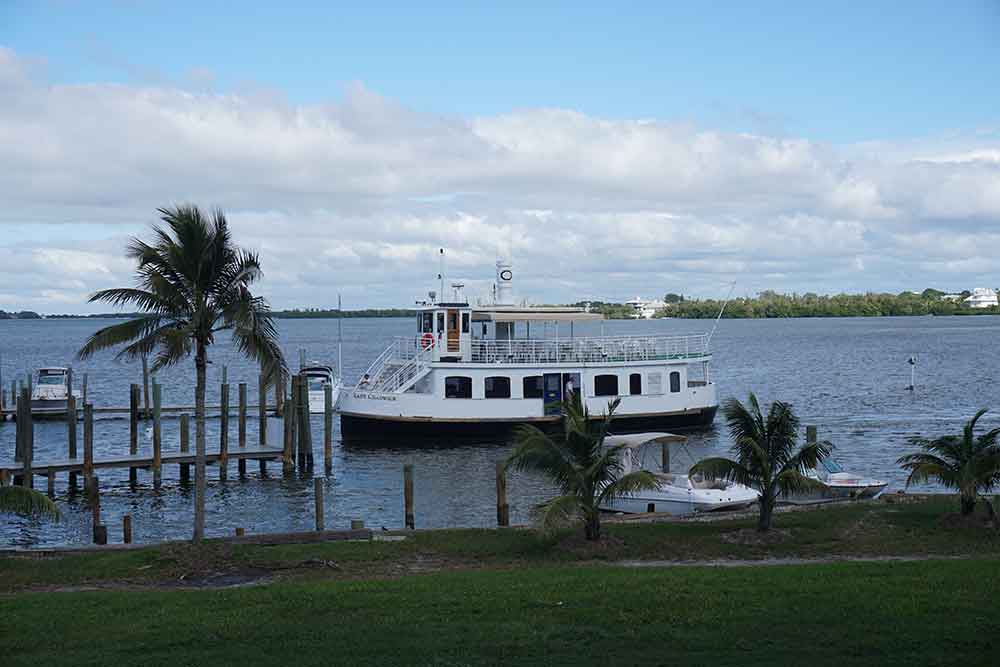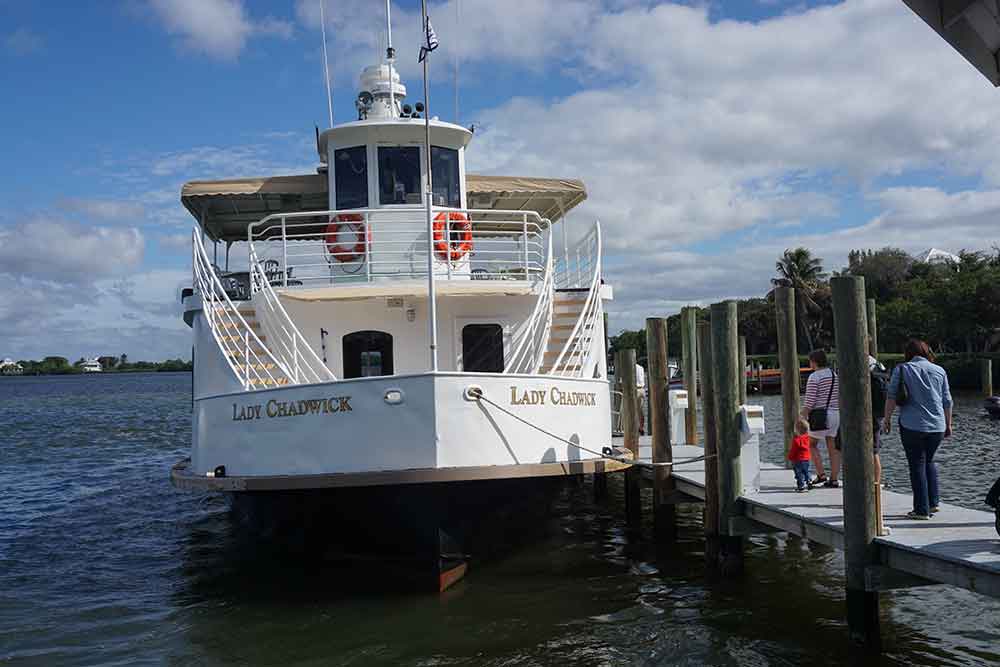 CROW (Clinic for Rehabilitation of Wildlife)
CROW (Clinic for Rehabilitation of Wildlife) is another must-see stop for wildlife lovers. The Clinic is a teaching hospital and visitor education center dedicated to saving wildlife through state-of-the-art veterinary care, research, education and conservation medicine. We spent several hours there, taking advantage of the live camera feeds, interactive displays and daily presentations offered by staff to get a better understanding of CROW's animal care efforts for everything from owls, eagles and migratory birds to turtles and bobcats.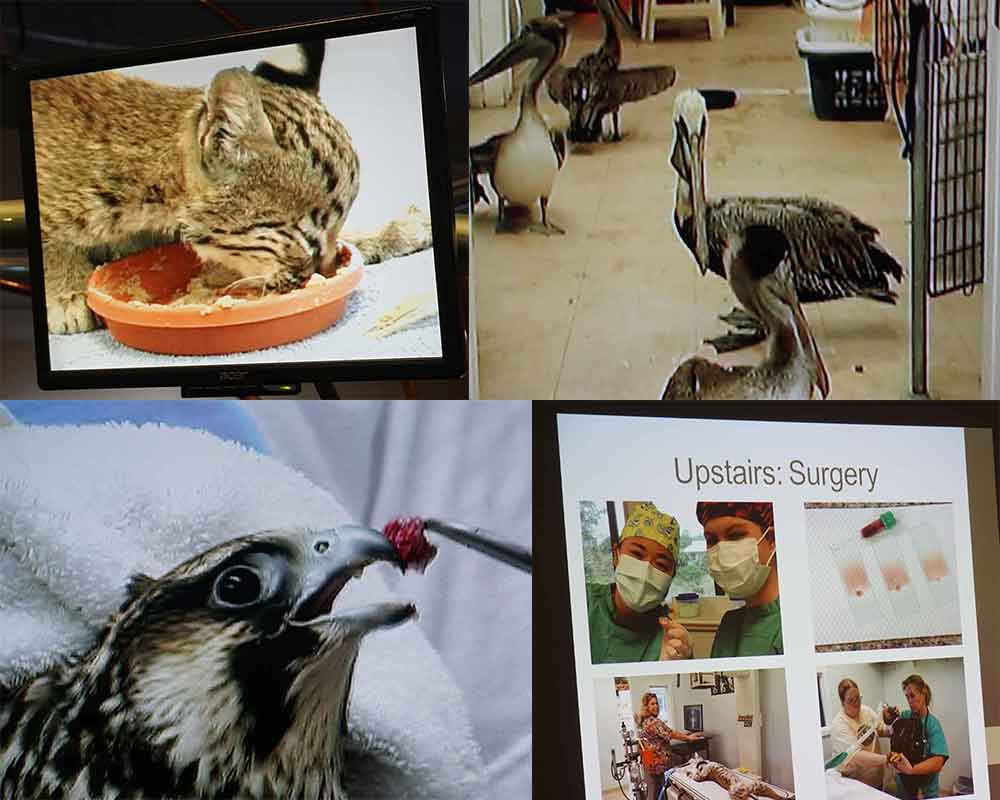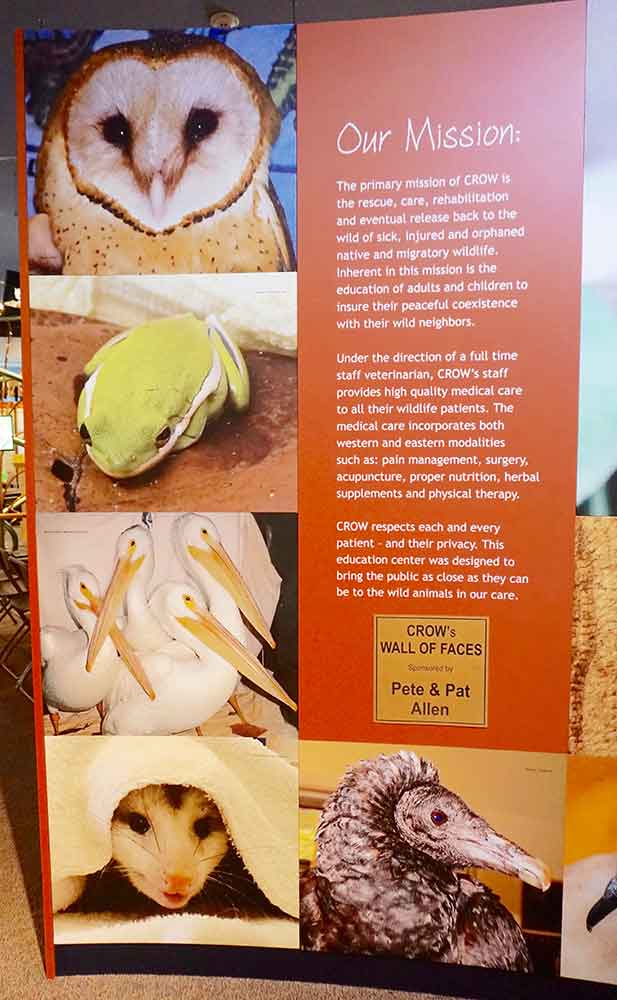 Restaurants
We sampled lots of restaurants during our five-night stay, with not a loser in the bunch. On our last day, we had lunch at Doc Ford's Sanibel Rum Bar & Grille, themed after the books of local author Randy Wayne White, who has written a series of best-selling novels set on Sanibel. We bought his first, Sanibel Flats, at the restaurant and found others in our local library. The main character is a marine biologist named Doc Ford.
Other places we dined (and some of what we ordered):
George & Wendy's Sanibel Seafood Grille (Mediterranean snapper, baby back ribs)
Il Cielo (swordfish – our favorite meal of the week)
Matzaluna (wood-fired pizza – we had the shrimp scampi pizza)
Gramma Dot's Seaside Saloon (Lobster roll, grouper sandwich, homemade potato chips)
Trader's Gulf Coast Grill & Gifts
Jacaranda (sesame encrusted yellowfin tuna)
Thistle Lodge Restaurant, located at Casa Ybel Resort
And on Captiva, don't miss the Mucky Duck and the kitschy Bubble Room:
Shopping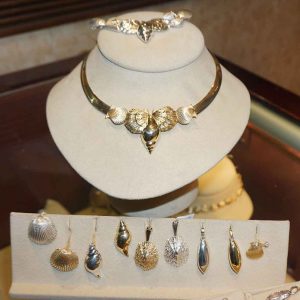 I'm looking forward to returning to Sanibel Island for more shelling, wildlife viewing, great food and shopping! If you are into sealife jewelry, check out Congress Jewelers and their Sealife by Congress™ collection, which is designed and handcrafted on site.

You can also visit the Original Chico's boutique (my favorite women's clothing chain) in Periwinkle Place, along with other interesting boutiques filled with beachy attire, artwork, and gift items.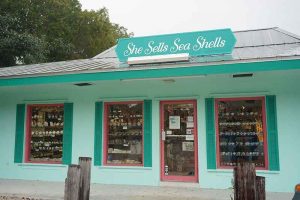 She Sells Sea Shells is one of several shops selling shells from all over the world.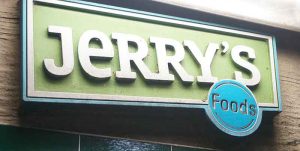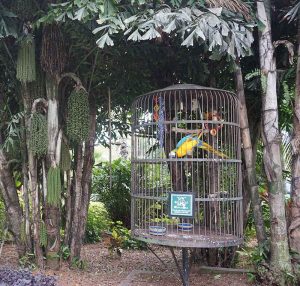 Don't miss visiting Jerry's Foods in its own shopping center on Periwinkle Way (along with lots of other interesting shops) to pick up whatever grocery items you may need, even Key Lime pie. Stop and talk to the parrot on your way in… There is also a full service cafe. We stopped by several evenings after dinner to pick up items to keep in the refrigerator in our hotel room.
All photos © Debbra Dunning Brouillette
Save
Save
Save
Save
Save
Save
Save
Save
Save
Save
Save
Save
Save
Save
Save
Save
Save
Save
Save