Nevis, West Indies: Mangos and a Visit from an Old Friend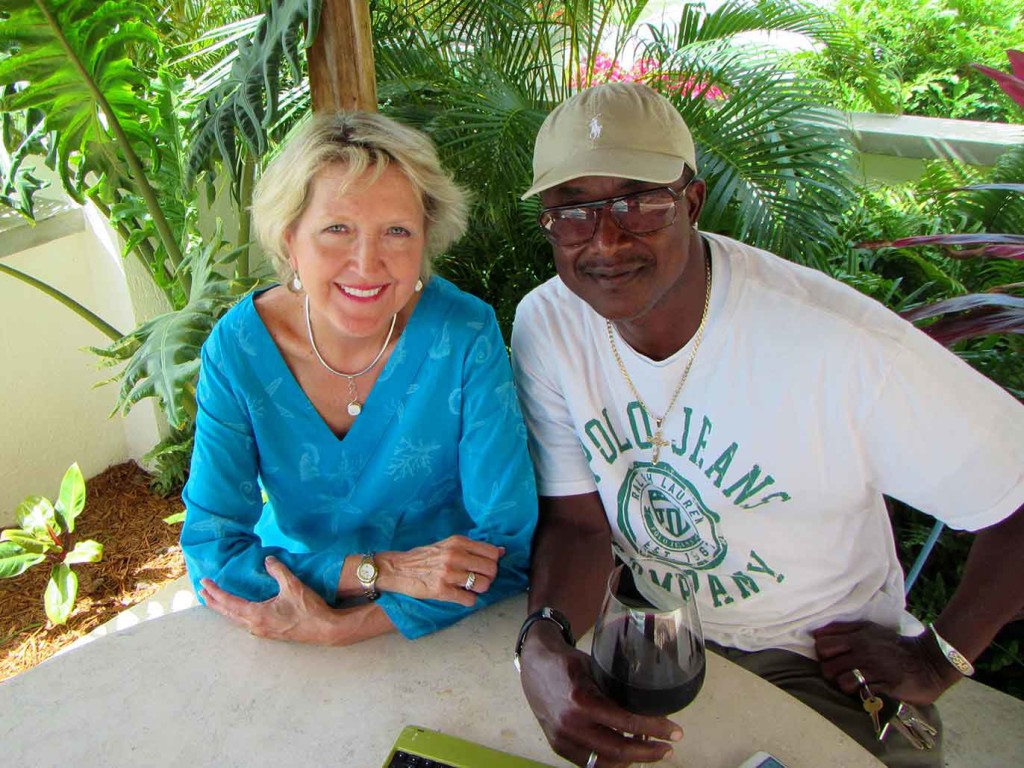 An old friend paid me a visit at my Paradise Beach Nevis villa on my first full day in Nevis, June 8. Pas Turner and I go way back—to '98 or '99—when I had my first mango daiquiri at Cla-Cha-Del, the restaurant he then operated along with his mom, Claudina.
Every time I visit Nevis, I try to see him, at least for a short visit. In 2009, when my husband, Stephen, and I stayed at Nisbet Plantation, we found him at the place he, his mom and son now have on the waterfront in Charlestown. We stayed for a chat and, of course, a mango daiquiri.
This time, plans to have lunch and a daiquiri there didn't work out, as "Momma doesn't cook on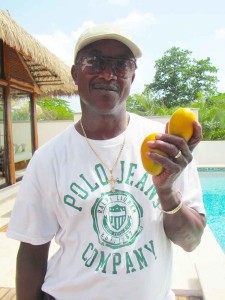 Mondays." He said he would come by to see me instead, as he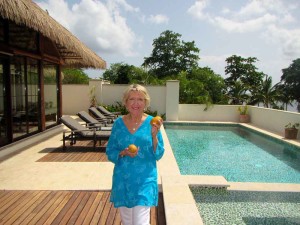 was eager to catch me up on his life and show me photos from his wedding in Anguilla.
When he arrived mid-afternoon at Paradise Beach for our visit, he had a small paper bag with him—a gift for me, he said. Inside were two ripe mangos. Instead of being used as the ingredients for a perfect daiquiri, they could be my breakfast the next morning, I thought, but instead, I kept them and transported them to our next resort destination, the Four Seasons. My friend, also a travel writer, and I were to stay there for two nights before moving on to Nisbet Plantation for the final portion of our weeklong Nevis trip.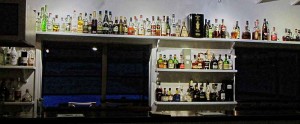 On our first evening, we were invited to join the manager and his wife for dinner at Four Seasons' casual, beachside restaurant, Mango, with its 101 Rum bar. Could this be the ideal place to take my mangos? Since fresh ripe mangos weren't yet easy to find on Nevis, the bartender was eager to take my gift and concoct not only a daiquiri even Pas would be proud to serve, with leftover samples for my dining companions, but a mango mojito for my friend.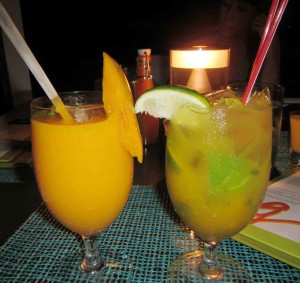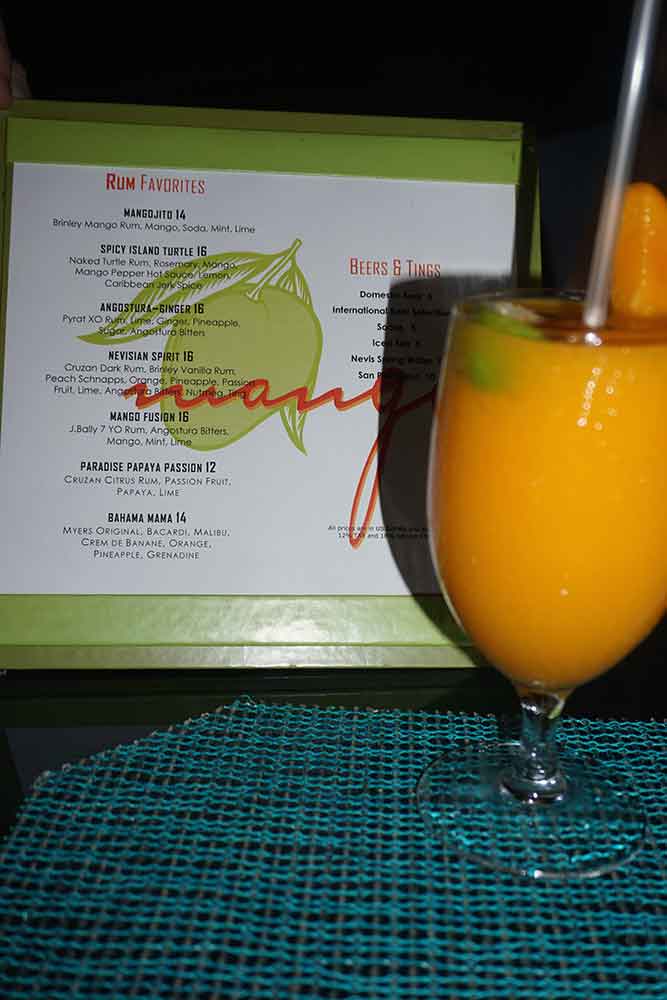 "Where in the world did you get them?" I was asked. "From a friend," I said, as that's what Pas had told me. It reminded me of the secrecy surrounding the whereabouts of the best places to find morel mushrooms in Indiana where I grew up.
No matter where they came from, they produced a taste memory that lingers. As we raised our glasses to toast the evening, I also added a special toast to my Nevisian friend, Pas.
If you'd like to sample one of Pas's mango daiquiris, stop by his waterfront bar on your next visit to Nevis…(located next to the dock where the ferries come and go to St. Kitts). It's open 9 to whenever…closed Sundays, and remember, "Momma doesn't cook on Mondays."