Chico's: my go-to travelin' clothes! (Win a Chico's Zenergy® outfit!)
Ever since a Chico's store opened in my hometown of Evansville, IN, in the early 2000s, my wardrobe has increasingly been filled with Chico's clothing and accessories. I am truly a Chico's girl! The classic styling with just enough trendiness to not be boring and stodgy suits me, and many of my Chico's pieces have found their way into my luggage for travels, including tropical trips to islands and for European cruise travels.
From its wrinkle-free Travelers™ collection to the Zenergy® collection, described as casual, comfortable and chic, my wardrobe staples from Chico's are extremely packable, well-made, durable and easy to care for.
Zenergy® pieces, in particular, seem to be my favorites, including this outfit that rates high on the comfort level that I look for to become a designated "travel outfit," worthy of a day spent in airports and on planes. I get cold easily so the ability to take a jacket on and off is a plus.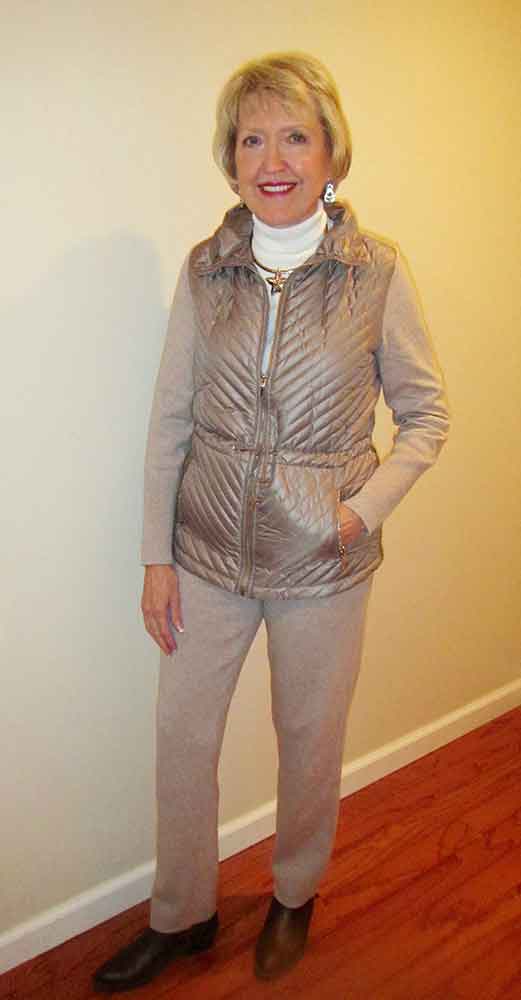 Here's the outfit as it appears on the Chicos.com website: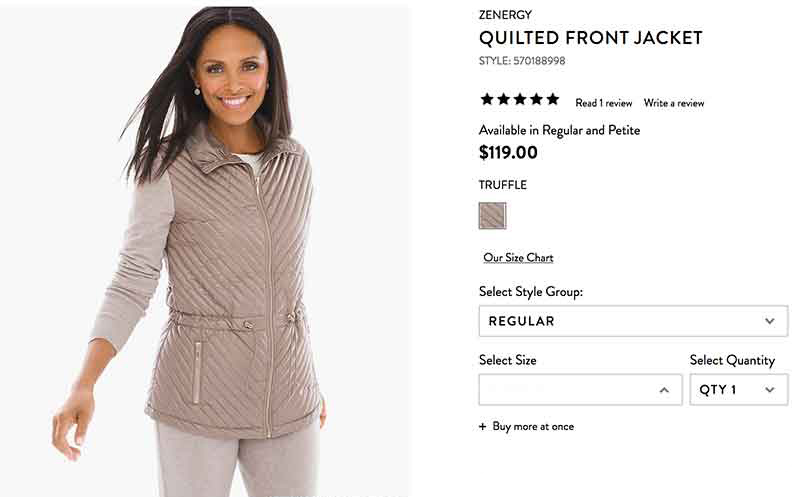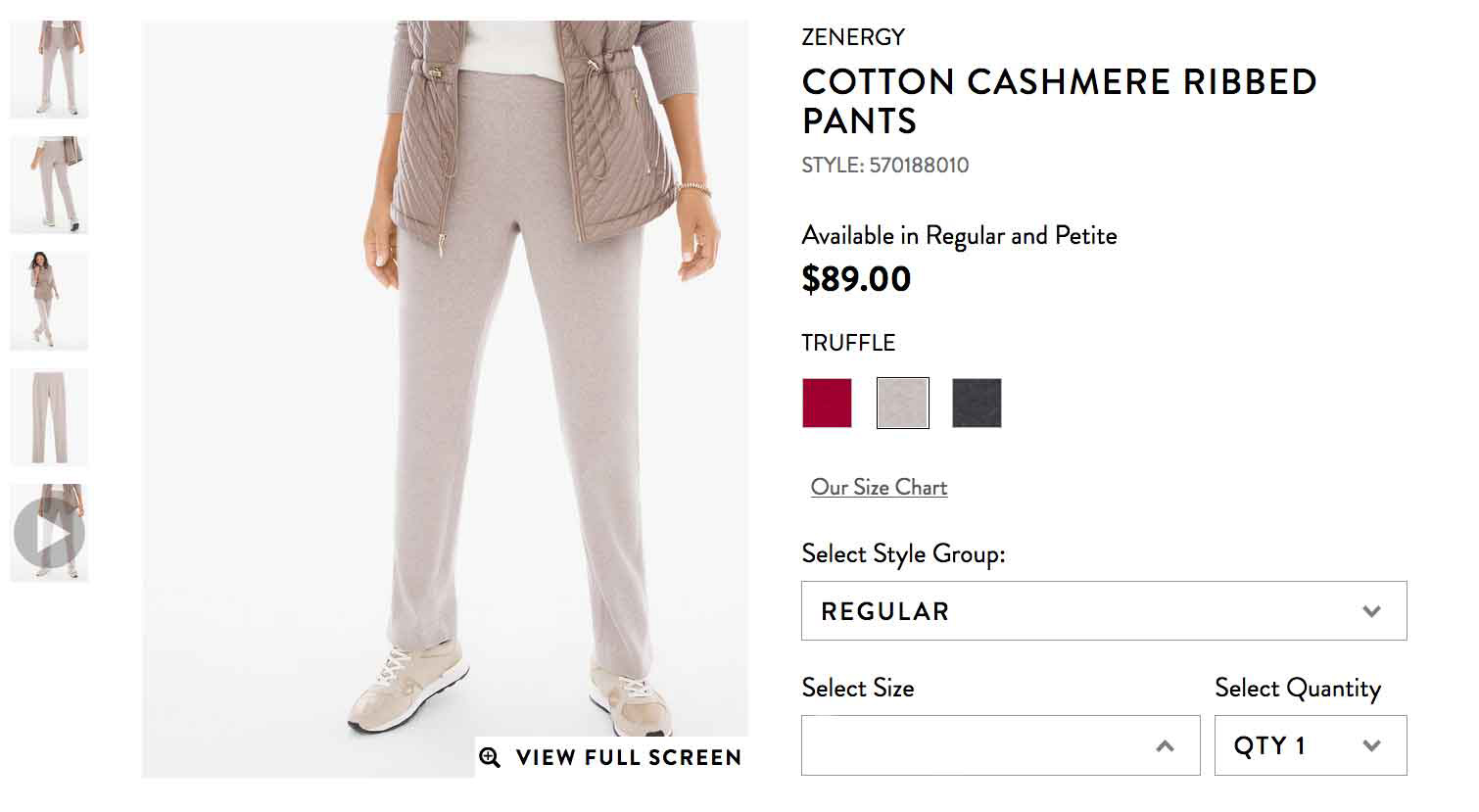 I have one outfit to give away in a Size 1 (equal to 8-10 in most women's clothing sizes).*
* (FYI: I am wearing a Size 0 (equal to a 4-6) in this outfit, which runs a bit large.)
IF YOU WOULD LIKE TO WIN, HERE"S HOW!
(Your email address will never be shared and email newsletter announcements are only sent periodically.)
2. Leave a comment (either here or on Facebook, below the post) about why you would like to win the outfit.
3. Already a subscriber and have previously LIKED my Facebook page? Great! Just leave a comment letting me know that and why you would like to win and you will also be entered into the contest!
4. This contest will end February 1, 2017, and the randomly selected winner will be announced February 3, 2017.
Open only to U.S. residents.
I have several favorite Chico's clothing items, but my all-time favorite is a white Zenergy jacket with gold stitching (no longer available). In late 2010, I took it with me on my very first press trip to Tahiti, Moorea and Bora Bora. Somewhere in Moorea, I left my jacket, and despite efforts to find it, it was never recovered. I was really bummed about it, and when I got back, I did some Internet searching to see if I could find another one like it.
Lo and behold, on eBay, I stumbled upon a listing for the same jacket in my size, new, with the tags still attached. (No, it wasn't MY jacket, but it was the exact one I had lost.) I was determined to get it and, sure enough, emerged as the winning bidder!
The photo below shows me in the jacket that I still take on almost every tropical trip, taken on a Star Clippers ship while in Ajaccio, Corsica, in 2014.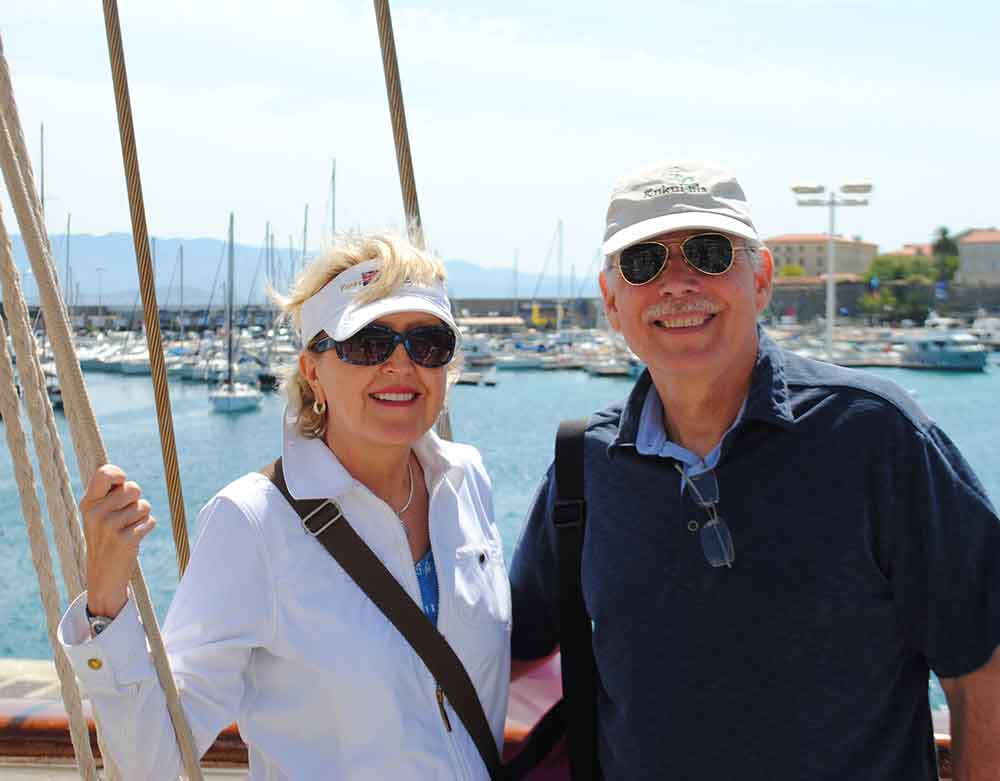 The Chico's outfit below, which includes the top, scarf, white Zenergy jacket and matching capri pants, was worn on our June 2016 trip to Athens, Greece, prior to a Windstar Greek Isles cruise.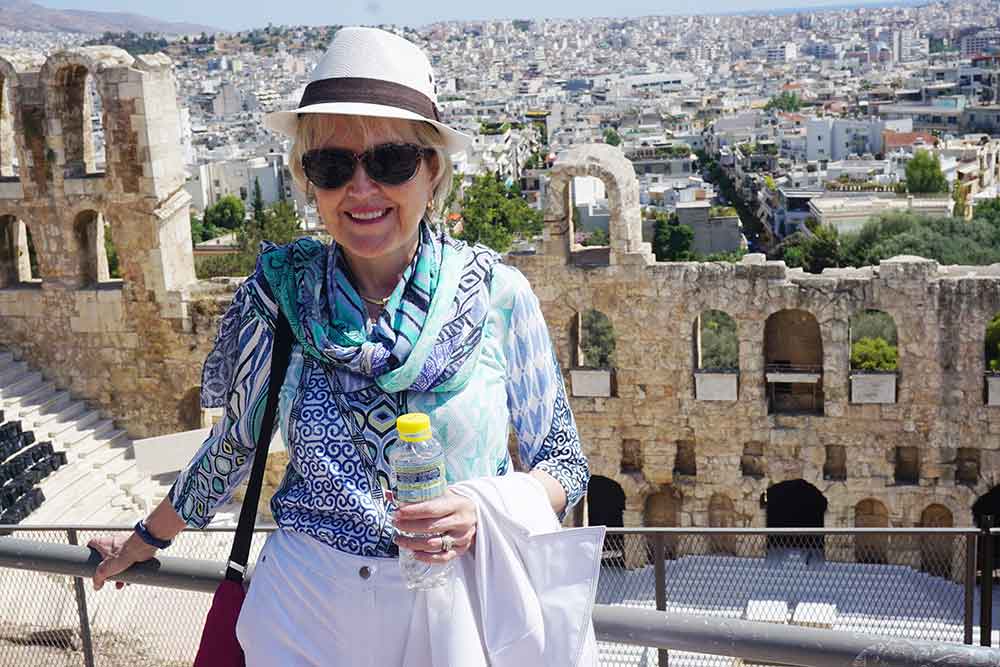 Other favorites include this newer Zenergy jacket, white Chicos tank top underneath and capris worn in Athens, Greece.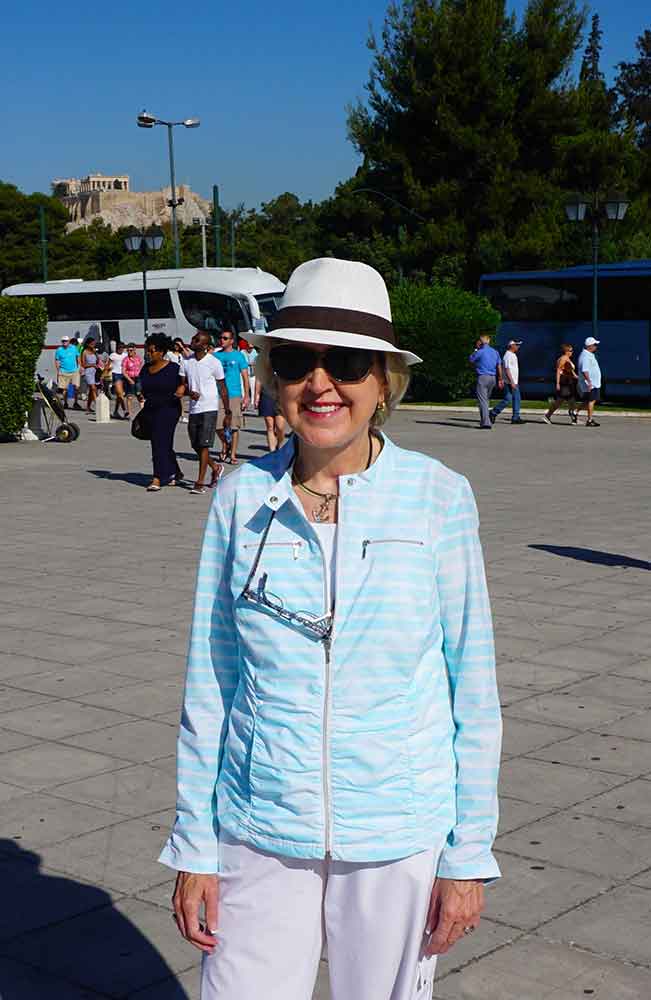 The Chico's top below also went with me on our Greek Isles cruise. I love it! I am pictured with actor Hal Linden (star of TV's Barney Miller), who was also aboard our ship.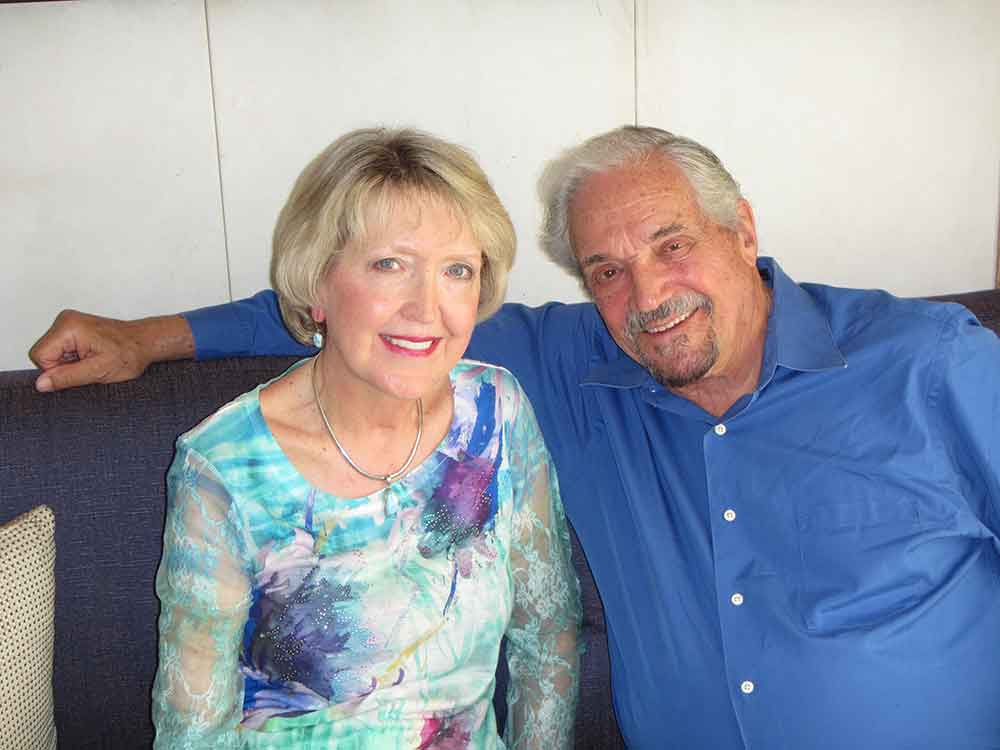 Other Chico's favorites include the top I'm wearing below, taken at the Hyatt Ziva Cancun in Mexico, and the Zenergy jacket, taken at Indiana Dunes State Park's beach.
In January 2016, while my husband and I were vacationing on Sanibel Island, Florida, I was able to visit the original Chico's store, which was opened in 1983 by the husband and wife team of Helene and Marvin Gralnick as Chico's Folk Art Specialties. (Chico, in case you're wondering, was a bilingual parrot owned by a friend.) The company has now grown to over 700 boutiques nationwide! Visit Chico's website at www.chicos.com.


Save
Save
Save
Save
Save
Save
Save
Save
Save
Save
Save
Save
Save